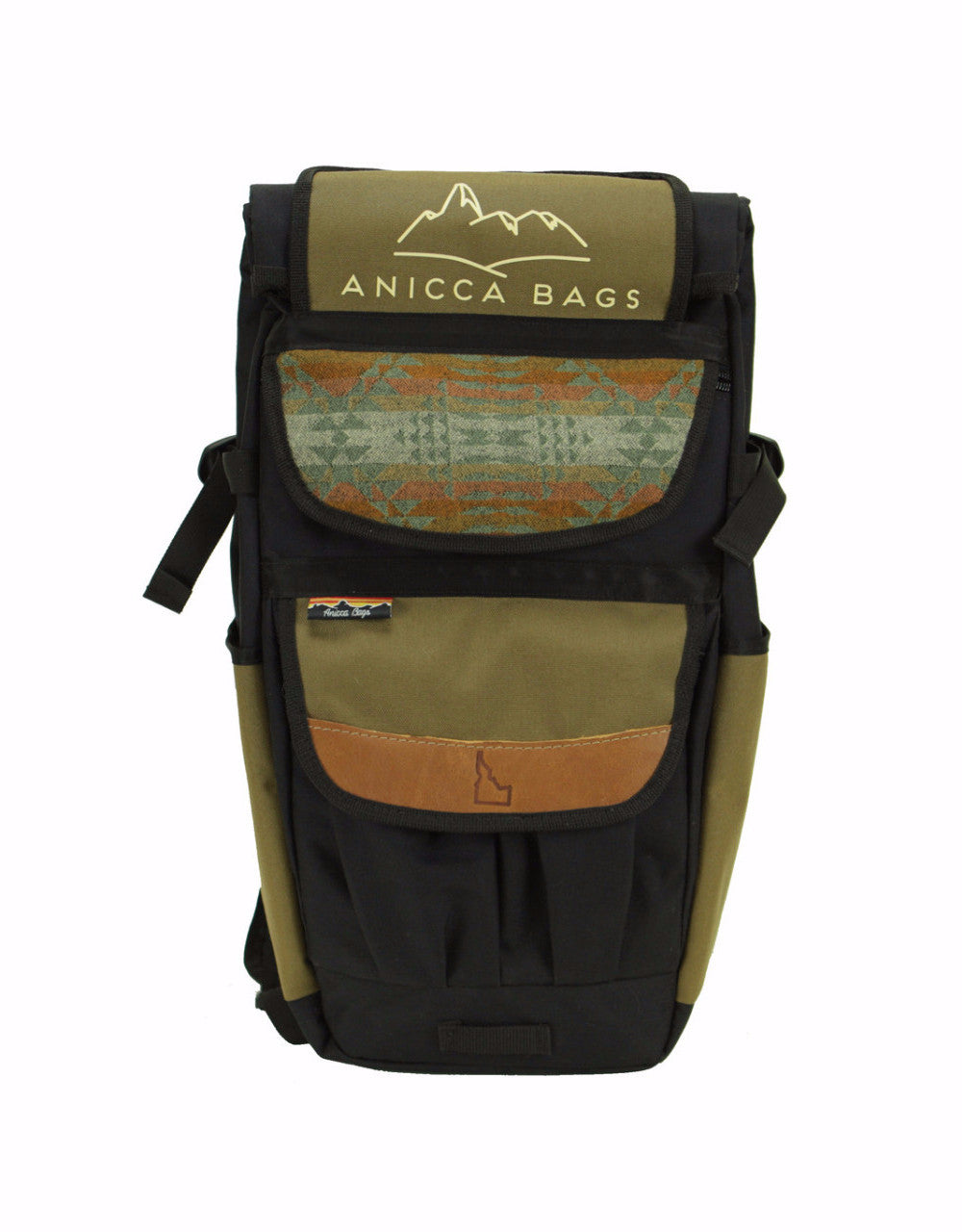 Teton Roll Top - Made with Genuine Pendleton Wool
The flagship bag in our line, the Teton Rolltop is carefully perched on 
the cusp of style and function. The large rolltop pocket ensures that 
your laptop and any valuables stay dry during even the most torrential 
downpour. Sleeves on the side panels allow for U-style lock storage or 
water bottles. The upper flap, complete with Pendleton fabric flair, 
conceals a large zipper pocket while the lower flap covers a smaller 
zipper pocket and several accessory pockets to help you stay organized.
The standard construction of this bag is two ply cordura-vinyl 
construction for maximum durability and water resistance.
Dimensions: 21"T x 11"W x 7''D (~30 liters) 
Colors Available